Car Repair and Maintenance You Can Trust
Serving St. Petersburg, FL for Over 70 Years
Car Repair or Maintenance in St. Petersburg
Call now! We are committed to providing you with the quality service and care your vehicle needs. Our team of experienced service technicians know how to get the job done, and get it done right. Let's get you back on the road, and back to Carefree Care Ownership.
Serving the St. Petersburg Community since 1951
Tommy's Auto Service is a AAA Approved full-service auto repair and maintenance center dedicated to providing you with Carefree Car Ownership. Our staff of ASE Certified Technicians use high quality parts to care for your car and keep it running safely and dependably.
Our commitment to excellence goes beyond the work we do on your vehicle, it shows in the care and courtesy we give every customer who walks through our door. Whether you're stopping in for a simple AC repair, brake maintenance, or a radiator repair, Tommy's Auto Service is going to be there with you every step of the way.
Conveniently Located on 22nd Avenue North
In the heart of St. Petersburg, on 22nd Avenue North and US-19, Tommy's Auto Service has been a staple in the St. Pete Community for over 70 years. You'll find the entrance to the shop between the Racetrac Gas Station and Scott Paint.
What Your Neighbors Say About Tommy's Auto Service
"Tommy's solved my vehicle's problem when others couldn't. Was given expert explanation of the problem, and reasonably priced. Wish I had used them before but will use them again !"
"Staff is consistently courteous and informative. Work is done promptly and competently with no attempt to sell unneeded parts or services."
"I can always expect honest service and advise from you. You'll be our "go-to-guys" in the future. Never costs an arm and a leg either! Thanks for being there for us when we need you!"
"My husband and I have found Tommy's Auto Service to be honest and reliable. They are GREAT!"
"The A/C work done at Tommy's on my BMW included more than the dealer was going to do, and at a lower cost. We will continue to take both of our cars to Tommy's for any repairs needed."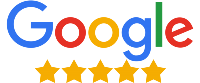 Honest and Reliable Car Repair Services
Diagnose, mantain and repair of:
We Service Cars and Trucks by All Manufacturers
Domestic Makes and Models
You can reach us at our office phone number, or fill out the form below and a member of our team will get back to you. 
Our hours are Monday-Friday: 7:30 am – 5:00 pm. 
We are closed on Saturdays and Sundays.